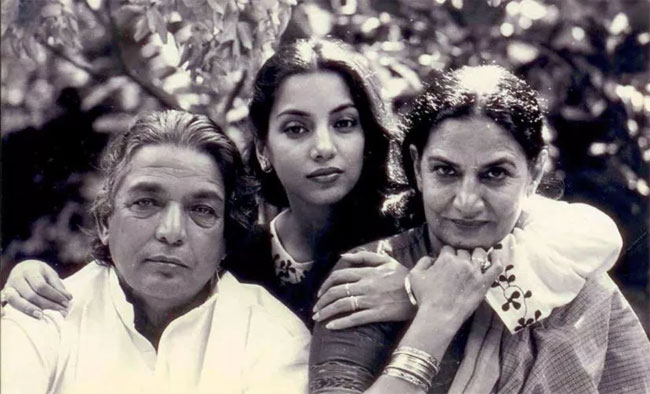 Shaukat Kaifi (also known as Shaukat Azmi)
, passed away on
22nd November 2019
. The cause of her death is said to be cardiac arrest. She was 91 years old.
Better known perhaps because of her famous husband
Kaifi Azmi
and actress- daughter
Shabana Azmi
,
Shaukat Kaifi
was very much her own person, no doubt. She had acted in several plays and films, and was notably associated with
IPTA
,
Prithviraj Kapoor's
theatre productions and with the
Progressive Writers Association
.
Her memoir
Yaad Ki Rehguzaar
(translated into English as KAIFI & I: A memoir)
has been
staged by
daughter
Shabana Azmi
and son-in-law
Javed Akhtar
. It is revealing of a woman whose streak of rebellion and idealism shaped her life and destiny and the fervour of which she passed on to her children and to those who came to know her. She is also survived by her cinematographer-son
Baba Azmi
.