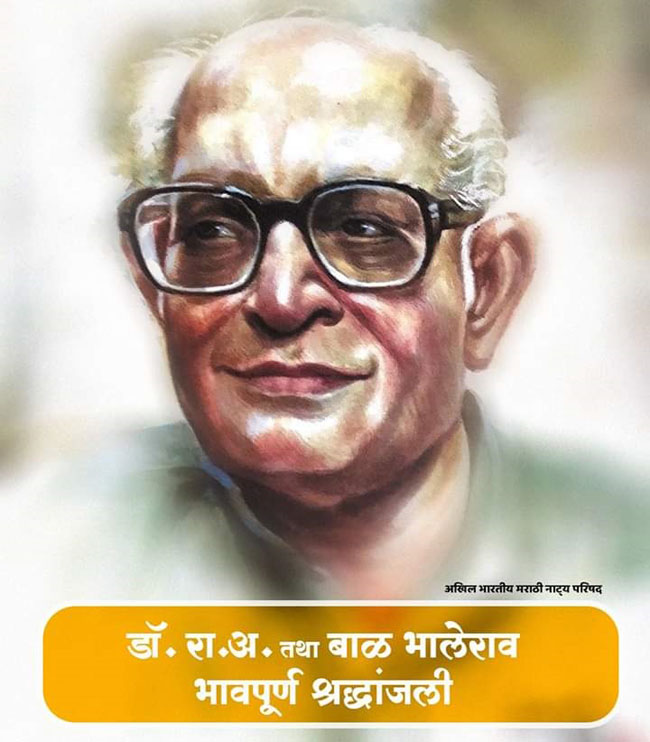 The
Mumbai Marathi Sahitya Sangh (MMSS)
is an institution with a long history. Its chief secretary
Dr. R.A. Bhalerao
has passed on. He was 79 years old. He took over the legacy of the
MMSS
from his illustrious father,
Dr. Anna Bhalerao
. He was keen to keep the theatre and the space alive and for it to be an artistic and literary keeper of the Marathi language.
He was also once the Chairman of the
Natya Sammelan
and was a
Padamshri
awardee. In his role as a doctor he was associated with well-known hospitals such as K.E.M. and Hinduja.
In recent years, he enabled
The Drama School Mumbai
, which is in the same building of the
MMSS
.