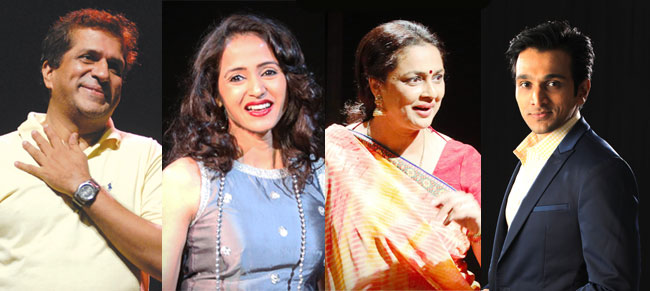 On the occasion of Manhar Gadhia's birth anniversary on March 10, his daughter Kajal is holding a two-day
Celebrating Gadhia
event at Prithvi Theatre on March 10 and 11, with shows of
Saat Teri Ekvees (Season 3)
and
Best Of Saat Teri Ekvees.
Gadhia, who passed away late last year, was a dedicated theatre person-- publicist and producer, who was always open to experimenting with content.
"We picked these two productions because the were very dear to him," says Kajal Gadhia Budhbhatti," and also because the concept of monologues in Gujarati was his. He managed to get so many writers, directors and actors together for this series of monologues.
Saat Teri Ekvees (Part 1)
got together seven writers, seven directors and seven actors in a monologue format for the first time.
"He believed this format gave new writers a chance to work on a short play and the format is also challenging for established writers to experiment with. If in a 15-minute play you can tell a story with humour, emotions, shock and a twist, then you can write a full length play too."