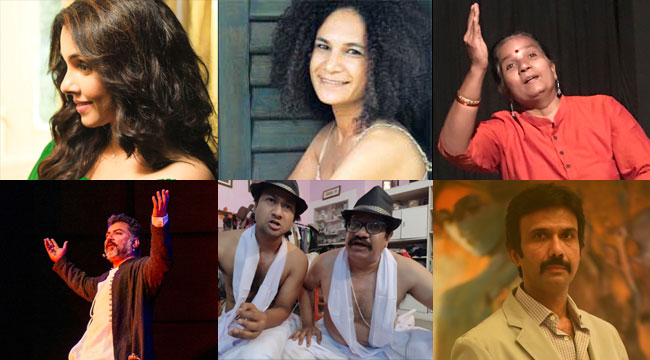 The focus of this year's Qadir Ali Baig Theatre Festival (November 18-22) in Hyderabad is to thank global pandemic warriors - doctors, healthworkers, police force and Covid conquerors. The theatre festival, now in its 15th edition, has a theme every year and invites some of the world's finest theatre and cinema names.
A highlight of this year's festival is stories and performances that are lockdown and loneliness-related, like Suchitra Krishnamoorthi in ALONE written by Noor Baig and directed by festival curator Mohammad Ali Baig, Polish dramatist Slawomir Mrozek's STRIPTEASE directed by Heeba Shah, SHAKUNTALA KE SAATH EK DOPEHAR by the legendary K.V. Subbanna, DASTANGOI by Danish Husain and DONA by veteran Daulat Vaid.
The theatre festival will be live with online bookings on bookmyshow and will be streamed online at a later date.
*Mumbai Theatre Guide takes no responsibility for change in schedule.