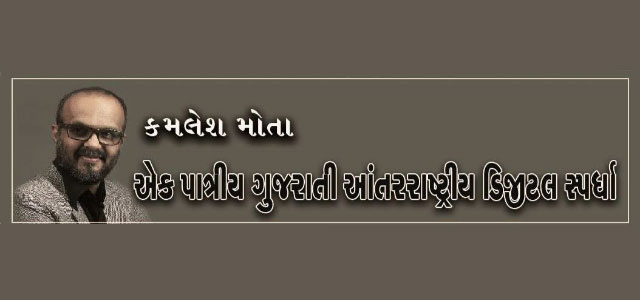 An international digital monologue competition has been announced in memory of Kamlesh Mota. A very active theatre person-- actor, director, producer, writer, and administrator-- he passed away in his prime last year.
The organisers are Aprami Mota, Babul Bhavasar, Dilip Rawal, Sonali Trivedi and Praful Parab, with Niranjan Mehta taking on the role of mentor.
The last date of entry is August 20 and the results will be announced on September 1, Kamlesh Mota's 57th birth anniversary.
Entry forms are available now and can be downloaded from
https://docs.google.com/.../13mPGOIDNQ-Ig.../edit
For details, contact kmotamonologue@gmail.com
*Mumbai Theatre Guide takes no responsibility for change in schedule.