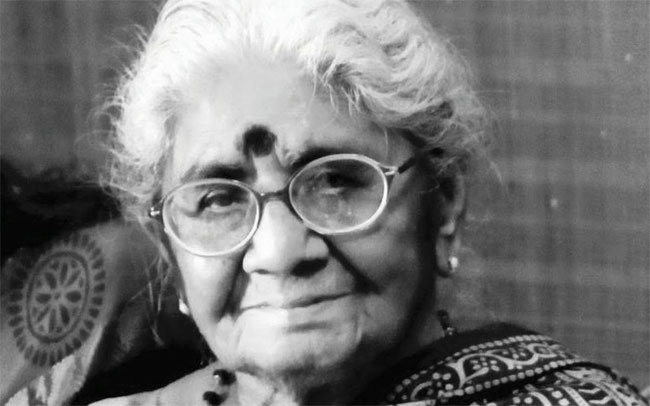 Eminent Hindi writer, Mannu Bhandari, passed away in a Gurugram hospital, at the age of 90. Considered one of the pioneers of the Nayi Kahaani movement in Hindi literature, she wrote many novels and stories of which BINA DEEWARON KE GHAR and MAHABHOJ were turned into a well-regarded plays, staged by several groups over the years. The latter was translated into other languages like Marathi, Gujarati, English, Bengali, Dogri. She also wrote,
Pratishodh Tatha Anya Ekanki.
MAHABHOJ made an important political statement, as the synopsis stated, "The news of a death in the village and violent activities happening around, spread to the city, influencing the media and setting fire in the centre of politics and police force. Will that fire calm down or become a burning coal of questions?"
Many of her novels were also adapted for cinema and television, the best known being Basu Chatterjee's
Rajnigandha.
She was the wife of well-known writer and editor Rajendra Yadav and is survived by a daughter, Rachna Yadav.