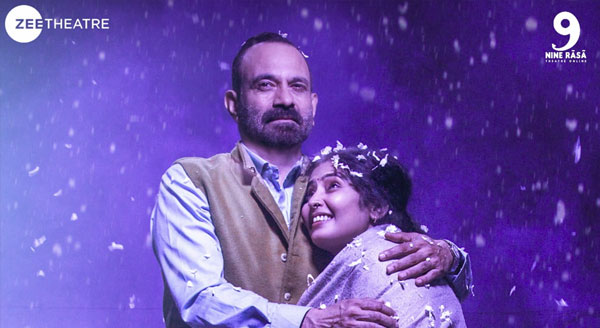 Zee Theatre and Actor turned entrepreneur, Shreyas Talpade's Nine Rãsã platform dedicated to theatre and performing arts, have joined hands to showcase plays by Nine Rasa on Zee Theatre's partner platforms.
According to a note, "This collaboration between Zee Theatre and Nine Rãsã is an attempt to make nuanced stories accessible to audiences and to familiarise them with the power and poignance of good theatre. To begin with, the play that will be showcased is Manish Chaudhary-Anamika Tiwari starrer PASHMINA on September 26th on Tata Sky Theatre at 2pm and 8 pm.
Read PASHMINA play Review
Since its launch on 9th April, Nine Rãsã has released plays like PASHMINA, PAUSE, HARUS MARUS, PL KA SRK, SAHEBJI DARLING along with skits, storytelling, stand-up across genres.
*Mumbai Theatre Guide takes no responsibility for change in schedule.