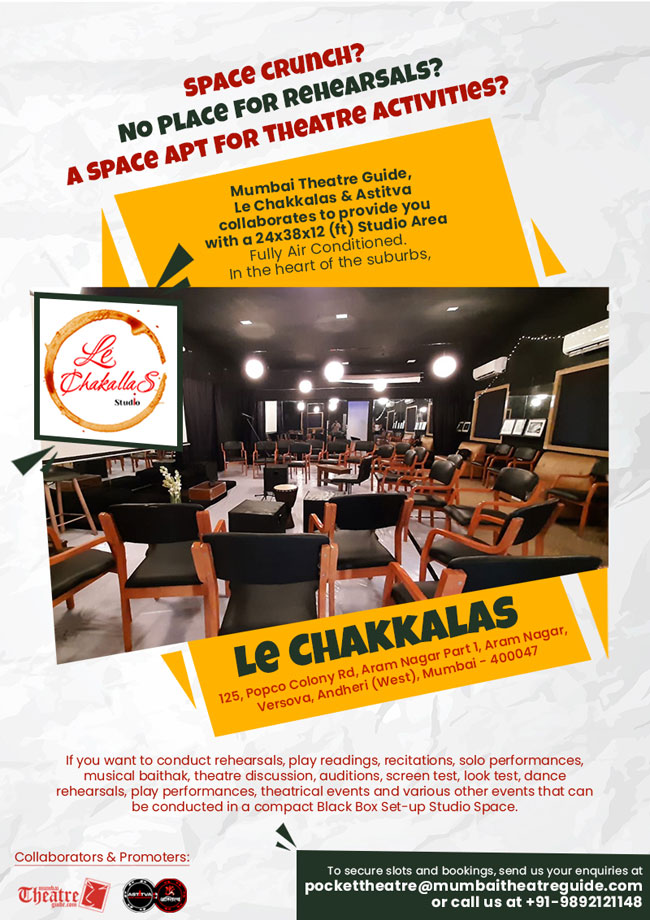 Mumbai Theatre Guide has tied up with Astitva and Le Chakallas to provide a compact studio space to theatre practitioners for rehearsals and shows. The 24X38X12 feet, air-conditioned studio is situated in Aram Nagar (in suburban Mumbai), which is now a buzzing theatre district, dotted with alternative performance spaces.
The space is also perfect for music baithaks, poetry readings, discussions, auditions, screen tests, look tests, dance rehearsals, or any event that requires a well-equipped and conveniently-located venue.
For booking and other information, contact pockettheatre@mumbaitheatreguide.com or call 9892121148.
*Mumbai Theatre Guide takes no responsibility for change in schedule.