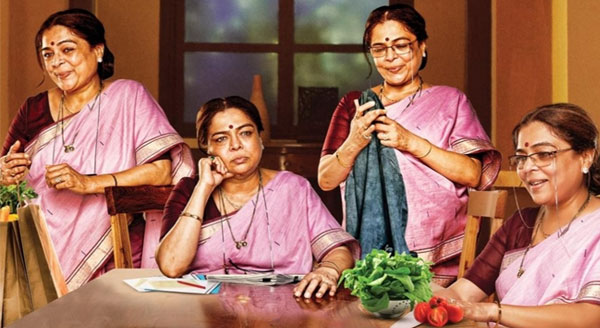 Originally written in Marathi by Ashok Patole, the play continues to be a family favourite across generations
'MAA RETIRE HOTI HAIN', is the story of countless women who sacrifice their dreams and aspirations for their families. However this story takes a surprising turn when Sudha, a wife and mother who has been taken for granted by her husband and children, 'retires' from her domestic duties to live her life on her own terms.
Directed by Rajan Tamhane, this Zee Theatre presentation stars Reema Lagoo, Yatin Karyekar, Sachin Deshpande, Shweta Mehendale, Sanket Phatak, Mansi Naik and Rutuja Nagwekar.
Details:
Date: 17th September
Time: 2pm and 8pm
Where: Tata play Theatre
*Mumbai Theatre Guide takes no responsibility for change in schedule.