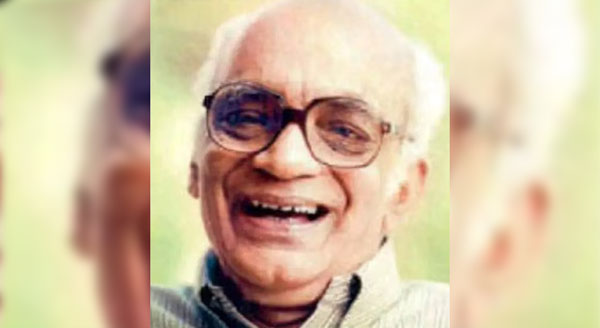 Veteran theater critic, writer and director Kamlakar Nadkarni passed away in Mumbai, at the age of 88. He reviewed plays for over half a century, and his views were respected by the theatre fraternity as well as audiences, particularly in Marathi.
Nadkarni worked for Sudha Karmarkar's Little Theatre, and developed an interest in theatre at an early age. Apart from reviewing, he also translated a few from English to Marathi, and authored books. He started writing theater reviews for the fortnightly
Nandi,
followed by stints with
Lokprabha
and
Maharashtra Times,
where he wrote theatre and film reviews till his retirement.
The Marathi Natya Parishad had honored Nadkarni by awarding him the Jeevan Gaurav Samman for the year 2019.
He is survived by his wife and two daughters. MTG conveys heartfelt condolences to Nadkarni's family.