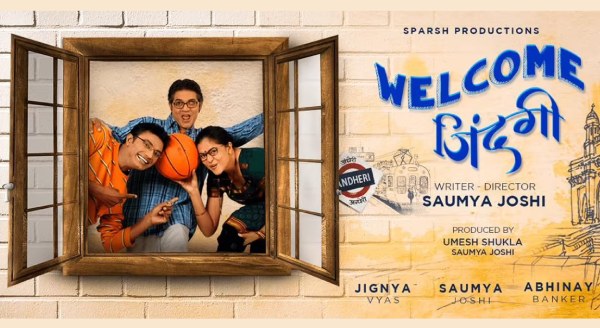 Producers Umesh Shukla and Saumya Joshi and their team are all set to stage th Hindi adaptation of their successful Gujarati play WELCOME ZINDAGI.
When asked about the play's first appearance in Hindi, producer Saumya Joshi replies, "This play's first staging in Hindi took place during the National School of Drama Festival in Delhi, and we are currently preparing to open in Mumbai on May 14, 2023."
He continues, "WELCOME ZINDAGI opened in Gujarati in 2010 at Tejpal Hall and was a big success. We then relocated to Gujarat, where the outcome remained the same. However, the main reason for producing this play in Hindi is to appeal to people who don't speak Gujarati. We had already determined that this play would be performed in Hindi, and WELCOME ZINDAGI is one of my favourite plays."
In addition to directing and producing the play, Saumya Joshi also appears as one of the primary performers alongside Jigna Vyas and Abhinay Banker. In WELCOME ZINDAGI, an upper-class aspiration and a middle-class reality clash. The play will have its Hindi premiere on May 14, 2023, at the Bal Gandharva Rangmandir in Bandra, Mumbai.
*Mumbai Theatre Guide takes no responsibility for change in schedule.