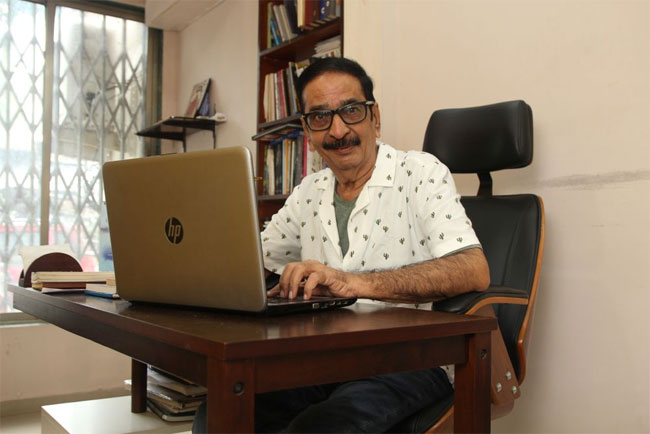 Manhar Gadhia
succumbed to brain haemorrhage on 16th November 2019. He was 67 years old. He had been comatose and was taken home where he passed away.
He was a name to be reckoned with in Gujarati theatre but he collaborated with Hindi and English theatre people as well and had several well-known productions to his credit. Besides being a producer, he was a savvy publicist, ably helped by his daughter
Kajal Buddhbhatti Gadhia
.
Manhar bhai
, besides being steeped in the culture of commercial Gujarati theatre, was keenly interested in exploring alternatives that would stimulate audiences. Hence plays like
MARO PIYU GAYO RANGOON
and
SAAT TERI EKVEES
came to be presented under his banner
Manhar Gadhia
Productions. His canny approach, his ability to collaborate and offer more nuanced theatre than the humdrum run-of-the-mill fare, set him apart from his peers in Gujarati theatre.