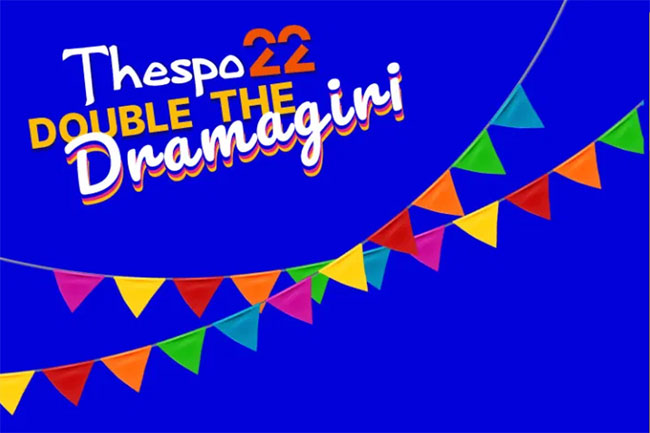 Theatre has adapted and switched to the digital platforms under the COVID 19 pandemic. Thanks to the internet and technology, the theatre has been full of experimentation and playfulness during the lockdown period. Every year, a theatre festival called Thespo is conducted at Prithvi Theatre in Mumbai, bringing together young theatre enthusiasts and serve as a platform for these artistes to explore and promote their craft. This year, Thespo (22nd edition) will go digital.
"Thespo has always had an international component. With the help of the online medium, Thespo has been able to widen its reach even beyond, inviting young performers from different parts of India and even the world to showcase their work at the digital festival and having audience members from different time zones.
Thespo would love for emerging artists to delve deeper and into the digital world, look for ways to perform live, and tell stories in innovative ways with the help of technology. We would love to push the boundaries of what's possible in the online space with all our initiatives," shares the Thespo Team.
"At the moment, team Thespo is spread across four different cities. While we are all working remotely, the preparation for this year has been towards reaching out to as many young theatre-makers as possible to create a truly global festival of emerging artists. The sky's the limit!" says Anoushka Zaveri (Team Thespo).
Toral Shah, another team member from Thespo shares "What the lockdown has done is accelerated the integration of the digital medium into the live performing arts and vice versa. Though stuck at home, people are hungry for the opportunity to have a live interaction with the performers, to meet strangers, visit new cultures, share an experience with others. Creators need to tell stories and are starved for spectators. Performing live online has helped make those connections possible. It is a completely new genre and everyone is learning to speak this language together. And that makes it really exciting!"
Thespo (started in 1999) is a youth theatre platform for any and every person under the age of 25 with year-round activities culminating in an annual youth theatre festival. It is open for anyone below 25, who is interested in different aspects of theatre and shares a love for theatre. The year-round activities and the festival aims to showcase and train young theatre enthusiasts through community theatre watching experiences, workshops, performances, play readings, and much more.
Here's all that you need to know about Thespo 2020.
The festival is scheduled to take place online from
16-20 December
. Thespo is calling for entries in the
Flagship Performances
category. These performances should be created by artistes under the age of 25 with a view to being performed LIVE, in front of a live audience.
It has also announced
Audio-Torium
, an initiative to explore the world of audio performances, an opportunity to tell a story through sounds, voices, music, dialogue, or whatever creators think might create an experience for and take an audience on a journey, through the audio medium.
Another platform for solo storytelling is
Thepso Tapri
which aims to showcase a selection of 5-7 minute pieces on the digital medium, performed by participants from across India.
Registrations for all these initiatives are open! For more information, you can visit
http://www.thespo.org