Mak's (Makrand Deshpande) New Play On Gandhi



December 2, 2020 3:08:28 PM IST
MTG editorial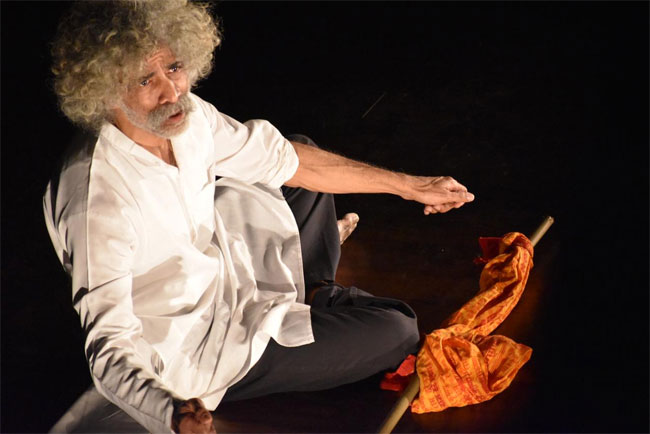 Writer-director Makrand Deshpande adds to the list of plays on Mahatma Gandhi, with his new production, GANDHI, in which he also performs solo, at Prithvi Theatre.
He has penned a synopsis of the play in the form of a poem:
Gandhi kaa mere man par huaa gaharaa asar. Manchapar laanekaa hai yah avasar, manchapar andheraa hai, use saty ke aagrah kee roshani chaahie, tab banenge naa hum aatmanirabhar !!Hamaare liye 2 akṭoobar Gandhi janamadeevas aur vishv bhar men ahinsaa divas !!
Gandhiji ke sidhaant kee aankh lagee hai agar, toh use prem se jagaaneka he meraa prayaas, palabhar.
*Mumbai Theatre Guide takes no responsibility for change in schedule.