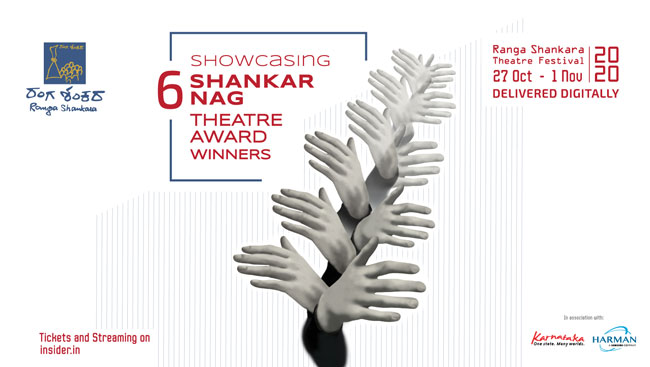 The Ranga Shankara Theatre Festival (Oct 27-Nov 1) will go digital this year. The Festival usually has a theme, and the plays picked for this edition of the annual event showcase the work of The Shankar Nag Theatre Award winners.
SALT
by Abhishek Majumdar,
LUNCH GIRLS
by Quasar Thakore Padamsee,
THE COLOUR OF LOSS
by Mohit Takalkar,
CRIMINAL TRIBES ACT
by Sankar Venkateswaran and
TEELAPUR KA RAKSHASA
by Anurupa Roy will be streamed online, and also screened in the foyer of the theatre for a limited audience.
The Festival also includes 'Ancillary Events' like workshops, the RS Walk, an audio installation titled Dangling Conversations, and Propped Up, an art installation of props used in the plays that are being staged.