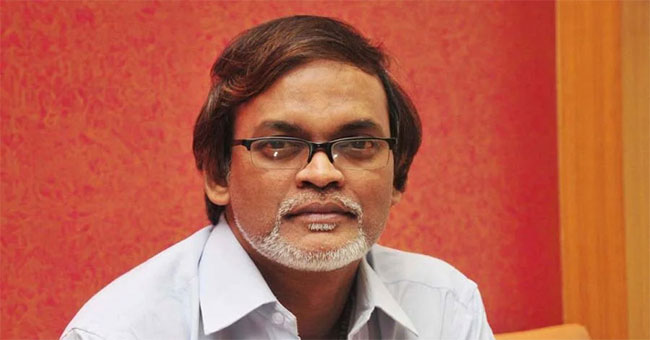 Journalist, playwright, author and screenwriter, Jayant Pawar passed away at the age of 61, after a battle with cancer. Covering the theatre beat for Maharashtra Times, Pawar's first play ADHANTAR, about the travails of a mill workers family following the prolonged strike, made some strong points about the suffering of the working class and was a hit and put him among the most signifcant playwrights of his generation. (ADHANTAR inspired films like Vaastav and Lalbaug Parel.)
He followed up this play with KAY DANGER WAARA SUTLAY, TENGSHECHYA SWAPNAT TRAIN, DARVESHI, PAULKHUNNA, among others and several one-act plays, winning awards for his work. He won the Sahitya Akademi Award for his short story collection,
Phoenixchya Rakhetun Uthla Mor
. His passing is a great loss to Marathi and Indian theatre and literature.
He is survived by his wife Sandhya Nare and daughter.
Jayant Pawar, RIP.