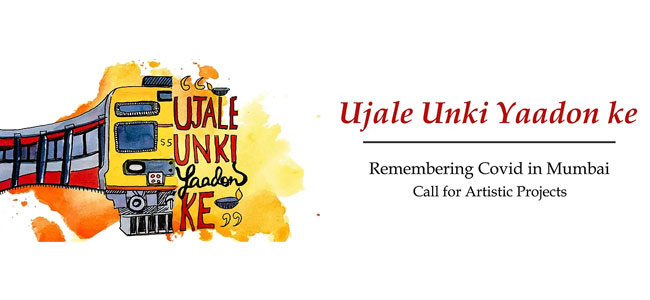 The Khirsagar Apte Foundation invites all artists who live and/ or work in Mumbai "to create a piece of artwork that will stand testimony to our collective experience of the past 16 months. The outcome of the project can be an artefact (a physical or virtual one), a performance, an exhibition or in any other form. It's sole objective is to provide Mumbaikars a way to remember - collectively mourn our loss and share our gratitude for the community that sustained us."
According to the website, "Throughout history, the arts have been our source of making meaning and expression of our experiences. It has been both observer and witness, a keeper of memories, a reservoir of stories. Today, we turn to the arts to enable us to remember - mourn that which is lost forever and honour that which gives us hope as we may emerge from this crisis."
Duration:
The project has to take place between September and December 2021 or be ready by December 2021.
Who can apply?
Individual artists across disciplines or forms, art collectives, and/ or neighbourhood/ community organisations or groups from Mumbai. Must be Indian citizen/ registered organisation in India.
For registration details and further information please visit www.kshirsagaraptefoundation.org
*Mumbai Theatre Guide takes no responsibility for change in schedule.