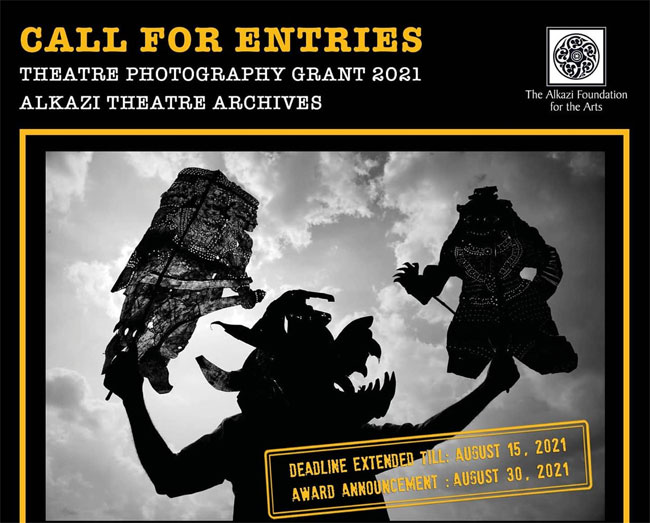 Earlier this year, the Alkazi Foundation had announced the Theatre Photography Grant 2021. The date for entries has been extended to August 15 and the awardees will be announced on August 30.
According to the website, "The Theatre Photography Grant broadly seeks works that document theatre (events, practices/processes, people, and spaces) as well as photographs that are theatrical i.e enact a moment, an event, or state of mind.
We encourage practitioners to have an expanded understanding of what constitutes theatre and look forward to submissions that push the boundaries of theatre and photography, their interconnections, and ways in which practitioners may link them."
For submission details and other information, please visit https://alkazifoundation.org/theatre-photography-grant-2021/
*Mumbai Theatre Guide takes no responsibility for change in schedule.