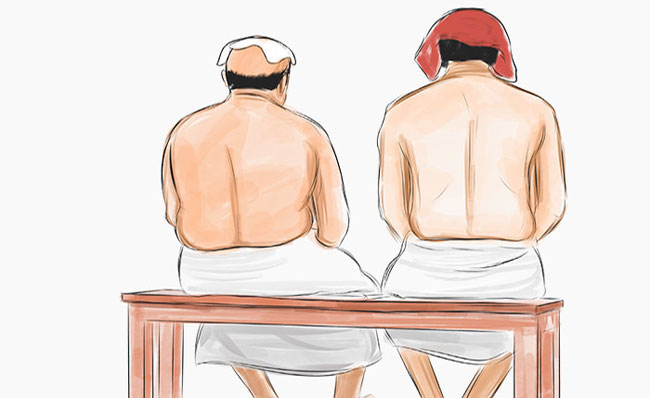 THE HOT ROOM, a play written by Hungarian playwright Firentz Karinthi and translated into Hindi by Raghuvir Sahay, has been revived by Sunil Shanbag, who had earlier adapted it with Pramod Pathak. The black comedy with Chinmay Kelkar and Bhushan Vikas is about two strangers who meet in the sauna of a health club. What begins as innocent banter to pass the time, turns quickly into a dangerous game of one-upmanship. Is there a winner?
Click here for the play preview
The performance is held at the beautiful open air terrace space at Studio Tamaasha, observing all Covid precautions.
On March 26, 27, 28 at 7 pm.
*Mumbai Theatre Guide takes no responsibility for change in schedule.