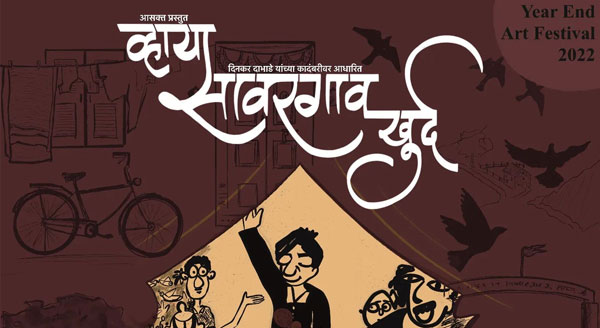 Hosted by The Base and Infinite Variable, Marathi play VIA SAVARGAON KHURD is the part of Year End Art Festival 2022 which is scheduled for December 24, 2022 (08:00 PM) at The Base, Erandwane, Pune.
Directed by Suyog Deshpande, VHAYA SAVARGAON KHURD is based on Dinkar Dabhade's novel naming the same talks about the political and rural truths of villages.
About Aasakta:
Aasakta has been working to play since 2003. And each time we play more.
Aasakta has created more than 25 plays and have toured with them across the country. Aasakta's endeavour is to infect people with theatre and create lively moments to reflect our lives in relevant times.
*Mumbai Theatre Guide takes no responsibility for change in schedule.