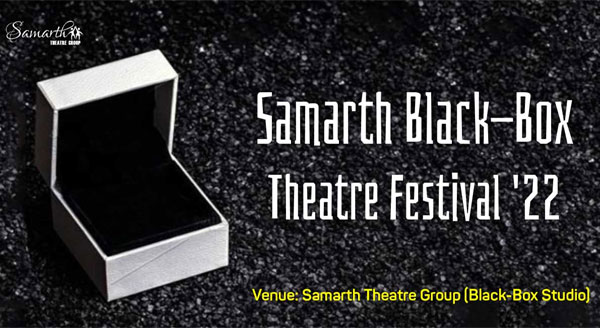 Samarth, a Delhi based theatre group, is holding their first ever theatre festival, the Samarth Black Box Theatre Festival '22. The Festival that commenced earlier this month, goes on upto 17th April '22 in their Black Box Studio.
Says a note from Samarth, "Through this festival we have opened our stage for fellow theatre practitioners and artists. The festival includes shortlisted plays from large entries of theatre groups all across India. We're offering them a space to perform and explore with their art in a Black Box. With a noble aim of serving a greater purpose of connecting the audience to the performers in a purposeful and sustained manner we have kept a limited audience of 20 people for each play. Given the pandemic, Standard Operating procedures will be strictly followed."
Samarth Black Box Theatre Festival '22 Schedule
Samarth Theatre Group was founded on 15th January 2014 by Sandeep Rawat and Deepika Bisht, with the wish to make theatre available to all and provide a platform to people passionate about theatre. The group has produced 19 plays since its inception.Today Samarth Theatre Group is evolving as a Drama School, where students learn various aspects of acting and theatre in theoretical and practical manner in a performance based rigorous programme called 'Acting and Theatre Arts'.
*Mumbai Theatre Guide takes no responsibility for change in schedule.