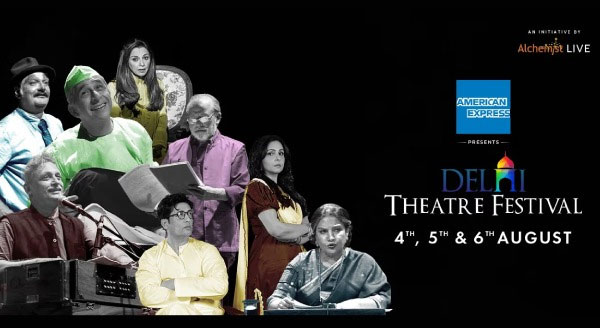 The eagerly anticipated Delhi Theatre Festival, which was a huge success the previous three years, will return to the nation's capital for its fourth edition from August 4 to August 6, 2023. The plays will be staged at Kamini Auditorium, OP Jindal Auditorium and the Siri Fort Auditorium. The prestigious Orana Conventions in Gurugram have been selected as the hosting venues to offer a truly immersive theatrical experience.
Over the course of three days, seven major plays will be performed, and audiences can expect to be enthralled by critically acclaimed performances by Naseeruddin Shah, Shabana Azmi, Pankaj Kapur, Piyush Mishra, Vinay Pathak, Shekhar Suman, Suchitra Krishnamoorthi, Lillette Dubey, Kanwaljit Singh among others. ISMAT APA KE NAAM, DOPEHRI, VODKA & NO TONIC, BALLIMAARAAN, EK HAAN, NOTHING LIKE LEAR, and KAIFI AUR MAIN are among the plays on the line-up.
Check out the Schedules of the play
*Mumbai Theatre Guide takes no responsibility for change in schedule.